Sunday,
February 4, 2018
Who knew that one of the best trail running events I'll attend is also the one with the hardest route I've ever ran. This is exactly what transpired over the weekend at the Binga Indigenous People Cultural Heritage site, in Itogon, Benguet. Here's a rundown of why Akyathlon 2018 is my best and must-try trail race.
Pilipinas Akyathlon is the project of the Philippine Skyrunning Association, with its current president, Kian Vicera acting as the race director as well. Skyrunning is defined as mountain running above 2,000masl. There's not a lot of 2k+ mountains in the metro so the Cordillera region is usually the place to be. This race has actually been going on for a while but being a newbie, this is my first time running it, although the route does reach Mt. Ugo's summit, a mountain I've been to lots of times.
Friday night, Khat and I went straight to McDonalds in Quezon Ave to ride in Glairold's service. Glairold is also in-charge of taking beautiful photos for the event itself. It was a long and bumpy ride to the venue, and when we got there early Saturday morning, there wasn't much happening yet. So we settled in a place to camp and went to sleep.
We woke up just in time for the Vertical KM to start. This was a new edition for the Pilipinas Akyathlon: a 5km race that was pure uphill with 1,000m of gain. We supported our friends Local Trailrunner Jeffrey and 5-Trails Champion, John. After the gunstart, we ate our breakfast and did some socials.
What I liked the most about the venue was how it really felt like I was in a race village. Lots of hustling and bustling around with runners in groups doing their socials. I've been in the trail running community for only 2 years, yet I can see how it has grown, both newbies and veterans alike mingling. It's a bit dramatic, but it's nice to observe people from different walks of life being brought together by a single factor. In this case, the love for the trails.
After a whole morning of socializing, it was time for the kit-claiming. We got our bibs and got tagged with our raceyaya.com bracelets. The kit also included a fitbar that I devoured ASAP, as well as an energy gel and some chamois butter. We waited a bit more for dinner time, which was a gift to the runners from the community of Binga, and afterwards, we returned to our camp and retired for the day.
Race morning, we assembled for the 4:30am gunstart. I did my usual pre-race traditions like trying to poop my intestines out, applying baby oil to my vital regions, and wishing everyone luck after taking pictures. The whole venue was abuzz with old and new faces. We checked-in with our raceyaya bracelets and had our gear checked before heading behind the starting line with the others.
At 4:30 am, the runners were released and off we went into the morning darkness. It was a fun and noisy group as I stuck around with #Rutangina Joma until we crossed the dam and entered single-track territory. It was about 90% uphills all the way to the beautiful ridge where the morning light found us. It was a spectacular view, the slopes of Benguet showed themselves to us and we relished in the view as the cold morning air slammed into our soul.
A few more kilometers onward, we reached the junction where the 46km runners separated from the 25km runners. We bid them goodbye as they turned into a narrow track and we continued on our ascent. By this time the runners had separated into their own paces and I was at a distance between the person before and after me. Eventually, I spotted some houses and realized hat we were nearing Lusod village. Having done the Mt. Ugo traverse I know that after the village, it would be a familiar trail all the way up to the summit.
An aid station was there in the village as well as some comfort rooms and markets. I ate some more bananas and refilled my hydration until Khat arrived and we set off once again. It was a pine tree trail all the way up Mt. Ugo despite the steep uphills. A "beautiful pain" is what I would describe it. We reached the foot of the last ascent as the faster runners were already on their way back. We climbed and climbed until we reached the summit where we were checked by the raceyaya marshalls. We also had our picture taken at the summit marker before going down. I paused a bit to eat some pineapple tidbits before heading down.
Back at the foot, I drank a cup of coffee before heading back to Lusod village. But then, my neck started to hurt. I horrifically realized that the running had made my vest chafe my skin! This was very appalling and also very painful as I didn't know the cause. I had been using this vest since forever, I even finished Four Lakes 2017 wearing it and I've never ever chafed before. This was bad. The pain on my neck reduced my downhill bombing to old-person-going-down-the-stairs.
And it all started to go downhill from there. Literally. I guess it was just a bad day for me, and I had forgotten my trail food (Beng-beng). I tried to intake the food at the aid stations, but the fruits just didn't do much for me. They'd give me a bit of boost for about 15 minutes before rendering me helpless once again. I guess I just depleted my energy and bonked big time. Sad, the food at the aid stations didn't stay in my stomach for long and I was really craving for my chocolate. Why did I forget my Beng-beng!?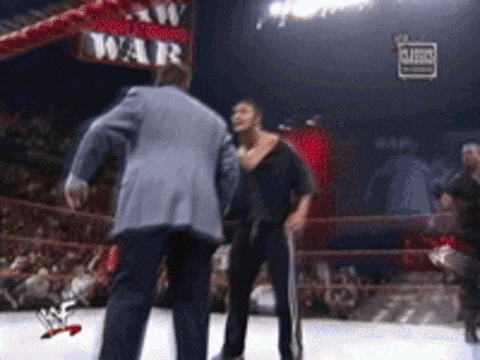 It's a good thing that I had started the 2nd half with some effort because I was literally racing against the clock now. With a cut-off time tighter than a virgin, it was hard not to keep glancing at my watch as I stopped every 10 steps up or so. The good thing was that the trail was exactly the same as the Mt. Ugo traverse, so I was familiar with the way. I had also removed my shirt and scrunched it over my neck to alleviate the chafing. I was rushing the downhills once again, but my body felt heavy every time I needed to go up. Silently cursing myself, I just powered on to reach the finish.
Eventually we reached the last 5 kilometers of the race, but from afar I can already see how grueling it would be. It was a very steep ascent through a narrow path by the side of a mountain. I wish I had a picture to show it, but it was intimidating. The heat bared down on us and I resorted to munching on a lot of watermelons to keep me cool and hydrated. Eventually, I built up the willpower to continue on.
I passed by Edmund, who was lying down along the trail. Apparently, he had a much more severe case of stomach problems. Having been dehydrated, I stayed with him for a bit before he told me he was going to be okay.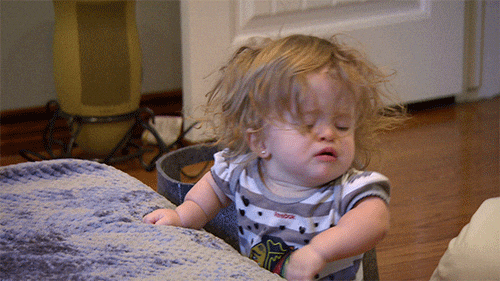 Let me just say that those last few kilometers were harder than the first 40 kilometers combined. Eventually I just sucked it up and got it over with. After lying down at the last waiting shed, I jogged all the way down to the bridge connecting the mountain to the Binga community. A few more walks and I entered a breathtaking palayan where some friends from Team Titans were waiting for the runners. They gave me a delicious banana before I headed off.
Khat, who had left me behind in the 2nd half of the race came to get me. She was worried when I hadn't caught up to her on the downhill and she also heard from the runner ahead of me that I was vomiting. I assured her that I was still fine and we made our way to the finish with Chii and Oppa Celso.
After crossing the line and getting my medal, I immediately made my way to where friends were eating. I was a bit light-headed and I quickly asked around for something with sugar. It was a good thing that John had softdrinks around so I sipped around 3 cups of it. After chilling some more and congratulating everyone else, I was finally able to muster up some strength to pack up the camp with Khat.
When that was done, it was back to more socials until everyone in our group was accounted for. Glairold then gave us the sign that it was time to go back to Manila. We stopped over somewhere for a quick dinner before going to sleep and waking up Monday morning in Manila. What an experience that was! As I'm typing this post, my limbs are still aching and some onset of cramps are attacking my whole body. But I guess that's nothing new.
With all that said, it's time to give thanks to the people that made Pilipinas Akyathlon 2018 so successful.
To Sir Kian and the rest of Philsky, as well as raceyaya, you created such a wonderful race with an even amazing atmosphere. Just the race environment was enough for me to come back. Indeed, I can't wait for next year's edition. Thank you for your service. Of course, hand-in-hand with the organizers are the locals in Binga, Itogon. Without your work, the race would not be possible. Dinner was superb and so was everything else.
To Glairold for the pictures and the service. Thank you for taking care of us while we were asleep in the van and for getting us to wherever we need to be extra early. See you soon for the CMU! Much thanks as well to our vanmates who made the trip pleasant and also very eventful.
To the trail friends, the usual and the new ones, for making the socials enjoyable. I love how even though not everyone has the same opinions for the happenings in the trail community, we can still get together and co-exist. If only the respect and understanding in the trail community can be applied to the world as a whole. There are haters and lovers, some are both haters and lovers, but I really admire this community for being able to put problems behind us and even be able to laugh at it. I love you all! #SocialsIsLife
To my Pamily for not getting worried when I disappear for weekends at a time. Thank you for understanding the crazy things I do. Still better than drugs!!!!!!!!
To the one and only #MyTrailLove Khat. Thank you for taking care of me over the weekend. Congratulations on your championship and I'm so proud of you even if you left me behind. Even if my running skills are lagging behind, thank you for the effort to always come get me. I'll do the same for you in the gym as well.
And lastly, to the Big Guy up there for giving us great weather and for ensuring the safety of everyone. Still, everything for Your glory.
---
Race Summary
Race: Pilipinas Akyathlon 2018
Distance: 46km
Finish: 11:14:41 (71/88)
Food: [Self] H2O, Clif Energy Gel Double Espresso x3, Pineapple Tidibits x3,
[Aid Stations] H2O, Banana, Salt, Coffee, Gatorade, Gummy bears, Jellybeans, Marshmallow
Gear: Amihan Crosswind, Feetures Socks, New Balance 590v3, Naturehike Soft Flasks, Black Diamond Storm Headlamp
---
Running an ultramarathon without proper run training is usually disastrous and this time proves to be just that. It's a good thing that my fitness level and experience allowed me to finish within the allotted cut-off. Note to self: Never forget your Beng-beng!
Not my best race by far, but it was definitely challenging and enjoyable. Will I be back for Akyathlon 2019? Sure! Will I run 46 kilometers again? Ehhhh…..
I still have one more ultramarathon coming up soon, but for now, just let me go back to the gym and do my squats.
-jgzn