Sunday
June 16, 2019
I never expected to go on an out-of-the-country trip this year, but life works mysteriously and that led to me being at the starting line for the Echigo Country Trail in Japan. Here is my account of my first international race.
The ball got rolling when Asia Trail Master announced that I had won an entry to the race via raffle. If you're an avid trail runner in Asia, you should follow their page because they raffle away race entries every now and then. Plus, they also showcase the most beautiful and challenging races all over the continent, so if you have dreams of running overseas, the page is a gold mine of information.
At first I was hesitant because I didn't have a Japanese visa, but with the help of the friendly race director, Hiroaki "Aki" Matsunaga, the documents were settled and the next thing I knew, bebelabs and I were bound for Japan. If you know me, you know how excited I was. I am a big fan of the country, from anime and manga to ramen and culture. I have already written about their values which I find interesting, and so I was looking forward to experiencing it firsthand.
If I had to write about my entire Japan trip, this blog post would last forever. So I am only writing about the race this time. I'm saving the other stuff for a separate post here or on my facebook page. With that said, let's get down to the details.
Pre-Race
The Echigo Country Trail is one of the races in Japan that has welcomed foreigners to their trails. Aki has made it convenient to English speakers by having race staff that can speak the language. Aki himself is very accommodating and is quick to respond to my inquiries via email. For the most part, I was able to get the important information through the website.
With a cutoff time of 10 hours for the 53km distance, it was a tight fit for me who is used to joining races leisurely. For the race, I trained mostly on the roads because my friend John, who had ran Echigo last year, told me it was quite runnable. I focused more on running, lost weight and skipped the gym. I also joined some tune up races prior to this one to get my legs accustomed to a more grueling pace.
On the day of the race, we were picked up by the very punctual bus bound for the starting line, Oguni Forest Park. This was quaint park/resort situated in the mountainous part of Nagaoka city in the Niigata prefecture. When we arrived, there were already a lot of runners getting ready. It was drizzling the whole time we were traveling so I was expecting a wet and wild race. Nothing new for me because unexpected weather is the norm in the Philippine races.
The race kit claiming was fast and easy, with just a quick gear check and me saying my name to the Japanese marshals. In a few seconds, I had my race bib in hand along with an ankle timing band and the loot bag which contained some flyers, a can of beer, and some Japanese rice. 🍺 I handed these off to bebelabs who was running the 15km category and will start her run at a later time. I readied myself and wished Trisha (the other Philippine runner courtesy of Asia Trail Master) good luck. Then I lined up behind the start with the rest and waited.
Race Time!
At 6am in the morning, we were sent off into the trails. It was a rolling trail and since there were a lot of runners, most of the time was spent waiting in line along the single track. Surprisingly, the Japanese were very disciplined. No one was cutting in line and everyone was patiently waiting for their turn to ascend. This is not a sight that I was familiar with especially in the Philippines. With some time to spare, I took some pictures.
Eventually, the trail started to widen and people started to settle into their paces. The trails gave way to concrete roads and we descended into a community filled with cute little old people. They were the ones manning the first aid station. Here, I took the time to use the toilet and fill myself up with orange slices. In the rush of the morning, I forgot to eat something before the race but the fruits filled me up and I was back to pounding the roads.
It began to rain harder on our ascent to one of the many peaks and I was unable to take pictures because I was being slapped by the cold wind. The views of the surrounding landscape was lovely and I saw the rice plantations that make Japan an agricultural powerhouse. Continuing on, there were more rolling hills before the fun downhill to the second aid station. Here, the marshals were making noodles for the runners! It was an amazing bamboo contraption, but since I was scared of not meeting the cutoff time, I just sipped on the hot soup inside a bamboo cup and went on.
The race terrain was around 40% concrete roads that snaked through mountains. The rest of the trails were composed of either mud, gravel, or fallen leaves from the tall trees surrounding us. The ascents were quick, but they were many. The highest point was only around 500 masl, but the race had a total of 2000 meters of gain. This meant a lot of tiny uphills that wore down my legs slowly. But it was hardly a bad thing as we were treated with magnificent views all around.
My favorite part about the race was how supportive the locals were. They were outside their houses pounding on pots and pans cheering us on. Even if it was raining, they were in their rain coats shouting. What an amazing sight it was and it gave me a little bit more push when I was feeling tired. You can really feel the community of Nagaoka coming together for this race. The next aid stations were marshaled by young students who were very excited to greet the runners. Their enjoyment was addictive and you can see that they were happy to be there.
I ate a lot of food at every station before returning to the trail. The marshals were also happy to ask if we required any assistance. Despite the language barrier, we were able to communicate well and I even had some conversations with some of the marshals when they saw my bib say that I am from the Philippines. Even the locals outside their houses provided their own makeshift aid stations. They served us water, tea, and jelly ace! It was very heartwarming and the old people also gave out candies to the runners.
Despite the knee-breaking ascents and descents, I enjoyed running in the rain with the Japanese. I saw how serious they were with their running. This isn't just a trip for them; they were here to push their capabilities. They ran all the flats and slight inclines, only taking the time to hike on the really technical uphills. The Japanese are fast! My legs were at their limits just trying to keep up with them. Spurred forward by the echoes of the locals' chants, I moved onward. Ganbatte! Ganbatte! Faito! Faito!
Eventually we reached the final kilometers to the finish and since we were already in the town roads, I thought that I had enough of the trails. But Aki had one last surprise for the runners. A rope segment up a muddy wall! Since my legs were already cramping up, I took a few minutes to stretch them because cramping halfway up a wall isn't a good idea. Fortunately, I had banked enough time to make it safely within the cutoff. After watching a few runners struggle up, it was finally my turn. I held on the rope for dear life and finished the ascent.
After that, it was more rolling hills until I heard voices signalling the finish. Here, the announcer was saying a lot of things in Japanese, but even if they were in English, I was too tired to understand. I crossed the finish line and surrendered the ankle timing band. I bowed to the marshals and staff, thanking them for their work, and met up with bebelabs who was waiting at the finish. Race, done! Yatta desu ne!
Post-Race
After the race, I collected my race certificate and immortalized my finish time on paper. Then, we fixed up before waiting for the bus at the changing room cottage. Take note that it was still raining the whole time. I watched the rest of the runners finish the race from the window indoors because the wind was cold and harsh outside and I was already dry. Also, I can no longer stand for long periods because my legs were tired af. Eventually, the bus arrived and it took us and the rest of the runners back to the city center of Nagaoka. Here, the race officially ended for me and we celebrated by eating hot gyudon with Japanese curry. Oishi!
A. Finish Within Cutoff – ✅
Race: Echigo Country Trail 2019
Distance: 51.5km
Finish: 08:19:59 (134/221)
Food: [Self] Beng Beng x5, Clif Gel x3, H2O
[Aid Stations] H2O, Aquarius, Coke, Tea, Local fruits and vegetables, Tamago Rice, Jelly Ace, Candies, Noodles and broth
Gear: Kalenji Gilet Trail 5L, Kalenji Socks, New Balance Fresh Foam Hierro v4, Simple Hydration, Lazada Goodr Glasses, Nature Hike Soft Flask 500ml, Amazfit Stratos
---
This was a fantastic race despite the weather making it even more difficult than usual. I was surprised to find out that Aki had decided to cut the course during the race. From 53km, he decided to cut a 1.5km segment of uphill because the rains had made it too difficult to do. Thankfully, the marshals were well informed and no runner was inconvenienced.
The logistics and marking for this race was superb. There was no point that I was afraid of being lost even if I was out there alone for a long time as well. Junctions were well marked and even the city roads were marked with tape. This was definitely an impressive race and if I was a bit closer to Japan, I would gladly suffer through this slip and slide again. 😅
What Echigo Country Trail 2019 felt like: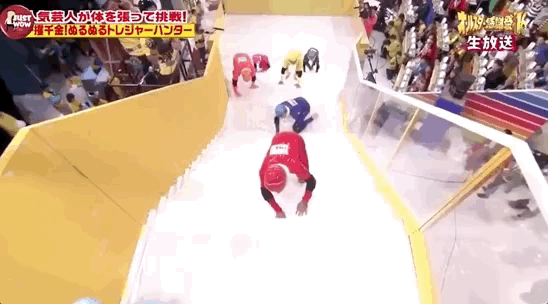 Thank you to Asia Trail Master for this opportunity to test my running in another country. I learned a lot from this and not to mention that Japan has always been one of my favorite places to visit. You have officially made one of my dreams a reality. Continue doing what you do.
Thank you to Hiroaki Matsunaga and the whole Echigo Country Trail staff and crew for the wonderful event. Maybe I should be thanking  all the Japanese in general, but you have made this event so convenient even for foreigners. This is really a happy trail race and I wish I can keep coming back for more. Thank you to the people of Nagaoka for being so welcoming, especially to the elders and the students who took time out of their day to help us runners overcome this challenge. Arigatou gozaimasu!
To my bebelabs, thank you for the support and for handling everything about the trip to Japan. This would not be possible without your encouragement and hard work to finish our visa requirements, bookings, and accommodations. I'm glad to have shared this trip with you and I am looking forward to our next (but less expensive) one. Congratulations on finishing the 15km race with a fast time, I am proud of you!
To my family and friends who supported me, thank you so much. I've never been this nervous for a race and your belief has helped me think clearer and not give in to the pressure. Thank you for understanding the joy that running gives me and for teaching me the Japanese phrases I needed to survive. 🤣 Toire wa doko desu ka?
And of course, to the Big Guy for blessing me with all this stuff. It wasn't the best weather in the trails, but it was exactly what was needed to test my capabilities. Thank You for keeping everyone safe and sound out there.
This was truly one of the most memorable races of my life. There's really nothing like your first international race. And there's really nothing like going to Japan. I was so nervous all the months leading up to the race because I have never finished an ultramarathon that fast before, but I guess all the training paid off. Now, time to get some rest with the toys I bought in Akihabara. Good bye trailrunning! At least for a little while. 😝
Ganbatte! Faito!
-jgzn
P.S.
You can watch the enjoyment of the weekend in this video made by the Trail Runners group here: